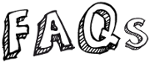 General
What is this app for?

We are developing great new technology to help you take great photos on your phone. By taking part in our trial you'll help us tune our processing to everyone's tastes. This app is not yet a finished product but takes pictures using special techniques that allows us to do cool things with the results.

What do I do with it?

When you're out with your friends, use our app to capture the moment with your friends in the same way that you would with the regular camera app.

Then what?

Once you confirm, the app uploads the pictures to us, and later we'll send you back enhanced versions. Complete our short survey to rate the pictures and we'll send you your reward to express our thanks!
Using the App:
Why does it say "hold still"?

The app is doing a long exposure for a few seconds after you press the "start capture" button. If you keep your phone normally steady you should end up with good shots.

Why does the Flash always come on?

It helps for taking pictures in the dark. If it's not dark it shouldn't matter!

What are the white outlines for?

These are guidelines for where to position your friend's face in the frame. If you are in portrait mode, you will have a single guide. In landscape mode, you have two guides for two friends.

How do I see the pictures I've just taken?

For now, you can't. We'll send you back an email link when they are ready. If you choose to discard the pictures rather than uploading, they are gone forever!

Any other questions?

Email us and we'll try to update this page with answers.
Problems:
The page says there are are no more downloads available?

We're releasing for now to a limited number of trial users at a time. Try coming back in a week or so. If you're still desperate to take part then contact us and we'll inform you when we have more available!

Will this app use up my mobile data allowance?

If you take lots of shots and choose to upload them all, it may take some time. By default uploads are sent as soon as your phone has an internet connection, but you can choose in the settings to wait until you are on a wifi network.

Will you do anything with my pictures?

We won't post your pictures anywhere publicly online. They are just sent back to you and used by us for research purposes. Pictures are only uploaded to us with your consent. See the app's terms and conditions for further details. You can access these at any time through the main menu.